BuildTech Asia Digital Series 2021 (Virtual Exhibition)
The BuildTech Asia Digital Series
is the digital twin to the annual exhibition and conference covering the latest and futuristic technologies and opportunities for the region's built environment sector. The 2nd edition of BuildTech Asia Digital Series gathers companies and professionals in the build environment sector to discuss trends, insights and developments to accelerate Industry 4.0 that sees the workforce using the latest smart technologies.
SCAL, together with our subsidiaries,
SC2 Pte Ltd
and S
CAL Academy
will be at BuildTech Asia to present our latest schemes, services and training courses to better serve the construction industry needs.
In addition, hear from our member company Gammon and Penta-Ocean on the day 2 (8 July 2021) of the online event as they will be sharing digital innovations in construction and project management.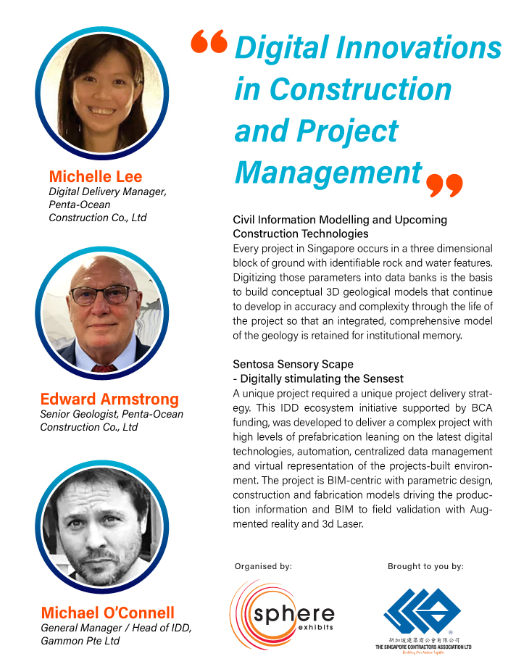 Register for your free access pass: 

https://bit.ly/3jI6MLf