[Webinar] Legal and Contractual issues for time and cost claims in the post-COTMA era
0 May2022, Monday | 10.00am – 12.30pm
Webinar Fee (inclusive of 7% GST): SCAL/SLOTS member: $130 | CIJC member: $140 | Non-member: $160
Venue: Online via Zoom
Registration link: https://scal-academy.com.sg/courses/course_detail/172/2002
There has been great time and cost impact on construction contracts as a result of COVID-19 as well as key legislation passed in the past year addressing it - i.e. the COVID-19 (Temporary Measures) Act ("COTMA"). As COTMA reliefs has expired and Part 10A is currently valid till June 2022, there will be further adjustments required of project parties in the new normal. Join Mr Christopher Chuah, Partner from Wong Partnership LLP as he address how project parties may have to adjust their approaches to time (EOT) and cost (L&E) claims under construction contracts in a post-COTMA world.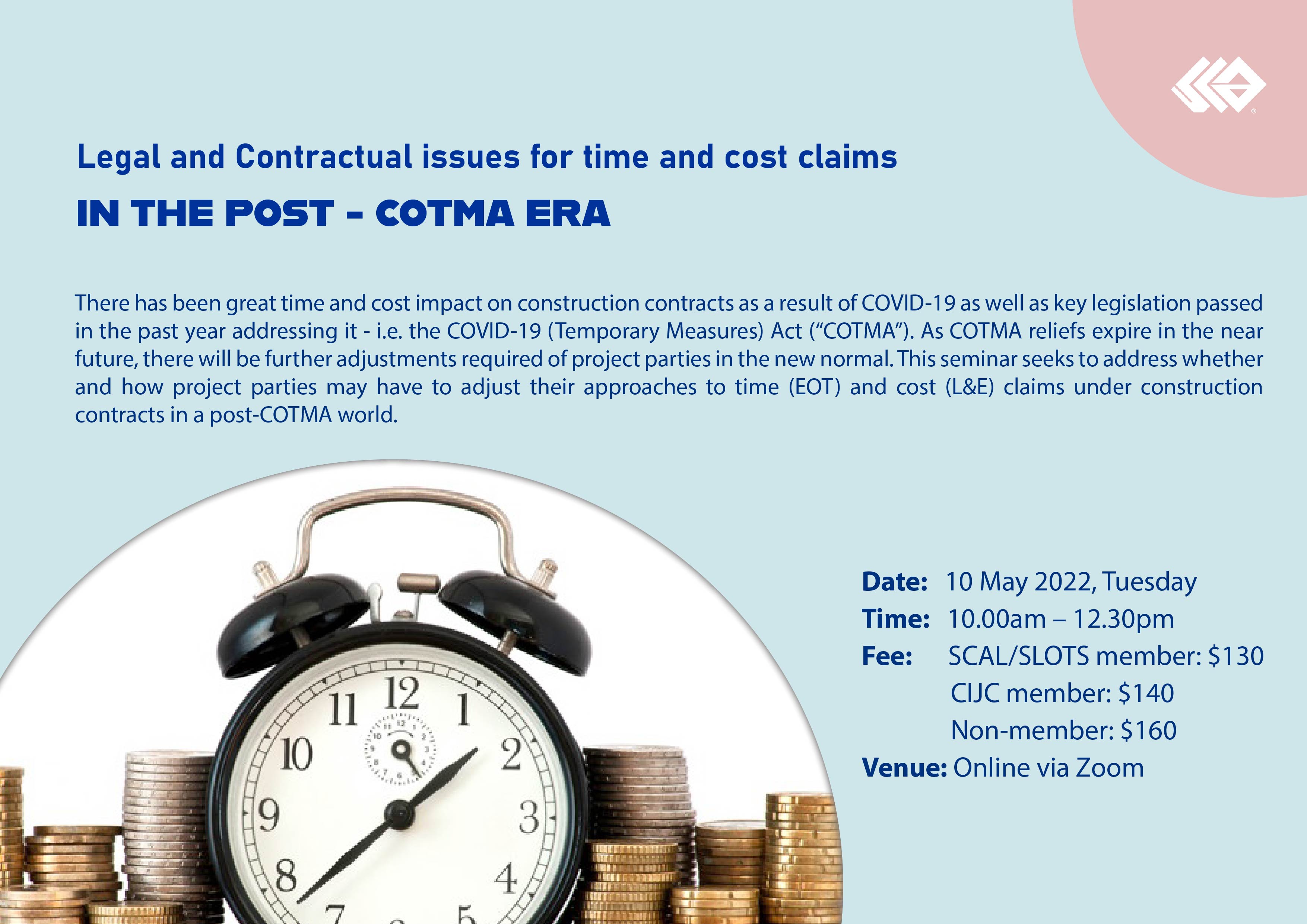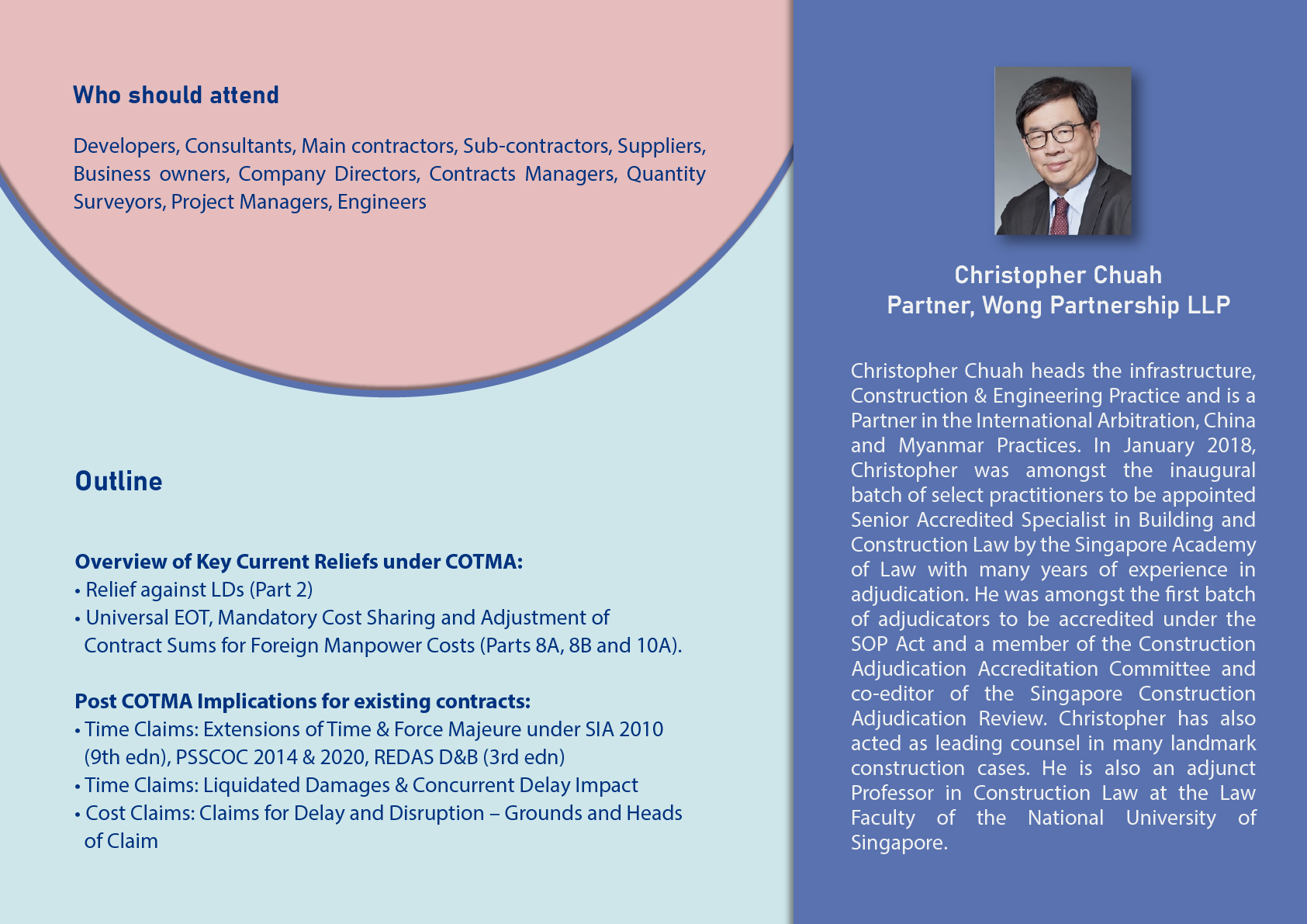 Don't miss out this opportunity and book your seats
here
!
For further assistance, kindly sned your queries to
enquiry@scal-academy.com.sg
.